The Harper Family Cookbook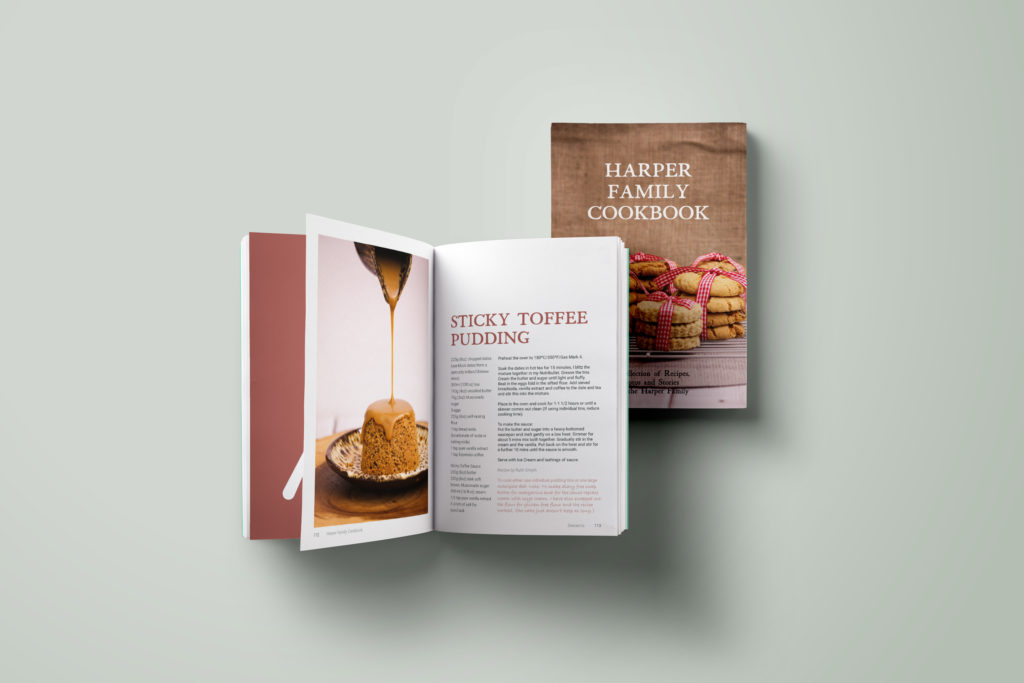 "All roads lead to the kitchen when it comes to the Harper clan"
The Harper Family Cookbook is a collection of recipes contributed and curated by members of the family. Packed with 139 recipes, the book contains a wide variety of recipes, from savoury stews to delicious desserts. You'll find old recipes for biscuits, cakes and breads which have become family favourites and hold good memories of times spent with family around a table, cup of tea and freshly baked biscuit in hand.
The goal of this book is to help our extended family preserve and enjoy the amazing food we have all come to love as a family. The book is filled with wonderful stories, pictures, and delicious time-tested recipes that will serve as a family legacy to be cherished for generations.
Consisting of 232 pages, the book is professionally printed on high quality paper and bound in a beautiful hardcover. With design by family member Nigel Smith and images from food photographer Cynthia Wong, the book is a remarkable artifact you'll be proud to own.
Pre-orders are now closed
We will be in touch about distribution of the cookbooks now that the Harper Reunion has been postponed.